As the cost of living increases, we are all looking to save a little money wherever we can, especially for those who are running a small business. From our previous blog on soy wax prices, we are all aware of increasing prices due to global supply, poor exchange rate and the cost of freight. So how can we save money in the candle world and still supply a beautiful soy candle that you can be proud to burn or sell? We have put together a list that might help:
1. BUY CANDLE SUPPLIES IN BULK
Buying your candle supplies in bulk can seem scary at first but it does give you some great benefits. It is a great way to secure a lower price for your item. Take soy wax for instance: If you buy 1kg at a time it will cost you $16.50 a kilo but if you buy 5kg the price per kilo reduces to $13.60 a kilo! That's a saving of $2.90 a kilo. And this does not just apply to wax, it applies to all our products fragrance, wicks and jars! 
2. LESS IS MORE
An alternative to putting up your price is to use less ingredients per candle. Chocolate and potato chip brands are good at this, instead of putting the price up they put slightly less chocolate in the block and a few less chips in the bag! we're not suggesting that you deceive your customers, what we are saying is that with wax prices going through the roof you might struggle to increase the price of that huge treble wick candle…but you could consider adding a smaller jar or tin to your range and introducing a new and affordable price point without impacting your margins.
You can also look at different designs of candle jars and see which ones look stylish when half or ¾ filled. Some examples of these are the Renee jar, the Libbey 2598 jar and the Bujarda jar.
3. NO WASTAGE
When it comes to candle making supplies nobody likes to be wasteful especially when it all comes off the bottom line. Be clever when you make candles and always calculate your ingredients. If you are not sure how to calculate the exact amount of wax for your candle jar then take a look at this helpful tutorial which explains how to calculate the exact amount of wax using the magic number 0.83. 
It's also a good idea to have some tealight cups and wicks on hand so if you do have some wax left over you can make some tealights too. And don't throw away the wicks that you cut off  – buy yourself some wick tabs and reuse them! 
4. COST EFFECTIVE PRODUCTS
Candles are often all about the scent throw so why not look at some alternative products that can be more cost effective due to ingredients and less time to make. A great example of this is a reed diffuser or hanging diffuser. Diffusers are not only decorative but they are also easy to make and use only 2 ingredients: base oil and fragrance. They can be sold at a great price point attracting customers to purchase. 
We also have a monthly bundle that we promote on a our website which combines some of our products for a discount price. Look at for these bundles on the homepage!
5. GET IT RIGHT WITH FRAGRANCE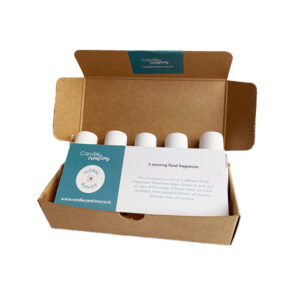 Fragrance is something that is emotional and brings back memories. But buying this online can be a little tricky as we unfortunately can't smell it and we don't want to get it wrong. If you live in Auckland then why not pop over to our showroom on the North Shore where we have samples of all our fragrances. We are open from 8am-3:30pm Monday to Friday so come and sniff away!
We also have some sample packs that you can purchase depending on the scent you are looking for. There are 5 different fragrances in a sample pack and you can select from all of the fragrance oils categories such as floral, musky, foodie, fruity etc These are sold online for a great price. Plus every Friday we select one fragrance and give you 10% off for 1 day only so make sure you are signed up for the weekly newsletters so you do not miss out!
6. MAKE IT YOURSELF
And the final way you can save money is to make your own candles to burn or gift. This means that even when times get tough and we have to tighten our purse strings you can still enjoy a little luxury at home by making your own candles instead. Everyone loves a candle and the fact that you can personalise a gift to match their home decor and choose a scent that suits them is something that is fairly unique. 
Remember whether you are making candle to sell or just for your own home there are many ways you can save money!
We hope that you have found this read useful. Happy Candle Making!