Olomé Premium Fragrance Oils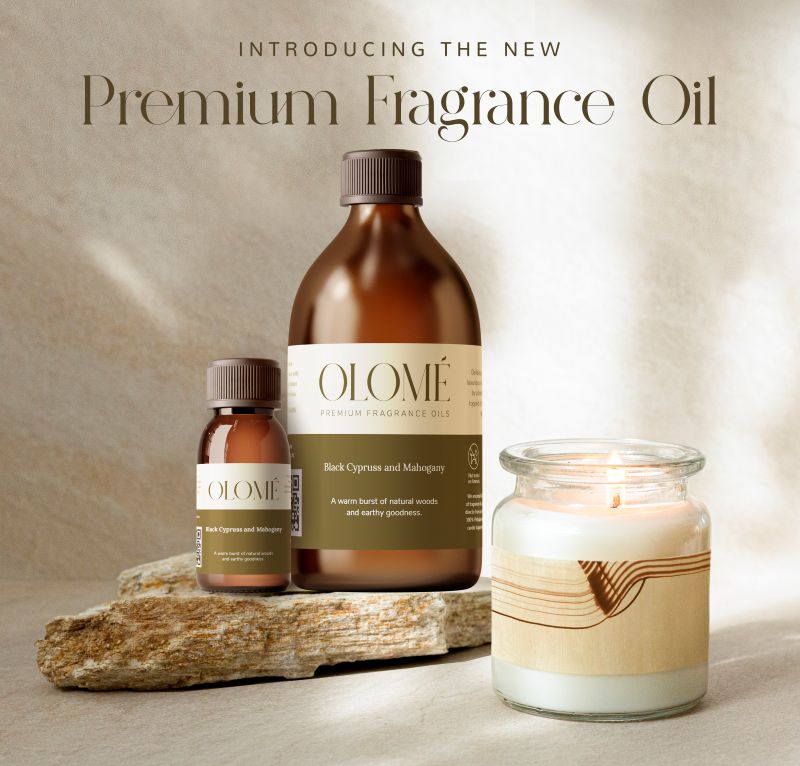 Fragrance has always been at the heart of everything we do at Candle Creations. Since 2010 we've been sourcing you the finest fragrances for candle making. Our extensive fragrance range is EPA compliant in NZ, 100% free of phthalates, paraffin, UV inhibitors, and our fragrances are not tested on animals.
Now, as the experts in candle fragrance in New Zealand, we are excited to announce the launch of Olomé (Ol a may) our own premium range of oils.
When we approached our fragrance house early in 2022 about creating a new brand of fragrance for the NZ market they were very excited to get involved. Since then, we have been formulating and developing our own unique blends and are excited to share them with you.
You can read the full story in our blog or delve right in and order samplesof these divine fragrances and smell the difference for yourself!
Showing all 5 results