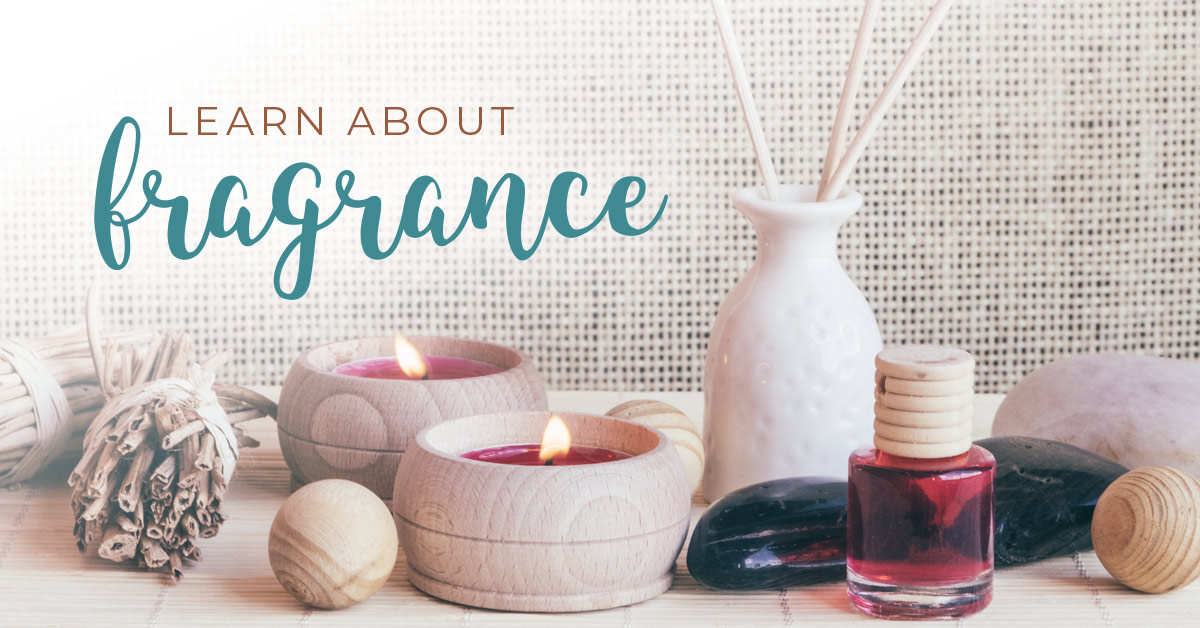 As New Zealand's leading supplier of high-quality fragrance oils the team at Candle Creations work directly with the manufacturer to develop beautiful fragrances that are formulated specifically for use in candles, soap and body products. Our fragrances are all highly purified and are guaranteed to be free of phthalates, paraffin and UV inhibitors. Our fragrances are not tested on animals.
Suggested Uses
How you use our fragrance oils will depend on the product you are making; the first thing to check is that the fragrance is suitable for the product you are creating, especially if it is to be used on the skin.
All of our fragrance oils can be used in candles and diffusers (including reed diffusers and electric mist diffusers) and most can also be used in bath & body products such as soap, lotions and balms. However a few are not suitable for skin applications.
Skin-safe Warning
Depending on the ingredients, a few of our fragrances may not be suitable for skin applications and you must check the product listing to determine suitability for your bath & body application. You will find detailed IFRA usage guidelines with every fragrance listing.
Never use fragrance oil on the lips, instead use our special flavour oils for use in lip balms.
General Guidelines
It is best to consult our recipes' and tutorials for specific instructions on using our fragrance in your candles, soaps and other products. One main caution is not to add the fragrance to any liquid above 82°C or you will risk burning off some of the lighter notes and damaging your fragrance.
Some fragrances can and will cause a product to change colour, for example, Vanilla fragrance can turn a light brownish colour (the colour of Vanilla) over time. French Pear can make a soy candle turn yellow. This is not a fault of the fragrance but a natural reaction and shows that our fragrances contain high amounts of natural ingredients. Natural reactions mean you are dealing with natural products.
Our oils are all highly purified, Phthalate free, and are proven to be highly effective in all of the recommended applications.
Fragrance Load, how much fragrance to use in candles:
When using fragrance oils in candles we recommend between 6% to 10% or 60ml to 100ml per 1 litre of melted wax. Some waxes can take up to 12% but that requires testing to achieve. The fragrance load for essential oils is generally lower, around 3% to 6%, but because of the vast difference in EO's this can vary widely.
Ingredients:
The fragrance industry guards it's recipes closely and it's impossible to get an exact list of ingredients. But we do always have a list of fragrance "notes" made up of top, middle and base notes. The important thing to know about our fragrances is that none contain Phthalates, which are a known carcinogen. And that all of the ingredients in our fragrances, including essential base oils and naturally derived ingredients, are distilled and/or purified to ensure the highest quality and performance.
Manufacturer:
Based in the USA, on the doorstep of New Yorks fashion and fragrance district, our fragrance manufacturer is regarded as one of the best in the world. They are a member of RIFM (the Research Institute for Fragrance Materials) and IFRA (International Fragrance Association).
It is quite common to mix different FO's to create your own signature scent. But you should note that not all fragrances will play well together so be prepared to experiment!
Some fragrances may cause wax and soap to change colour due to the colour of the fragrance ingredients and/or the natural reaction to other ingredients. Therefore it is highly recommended that you conduct your own testing. Discoloration cannot be considered a 'fault' with the fragrance oil or wax. If you are using our fragrances in body lotions & soaps, please note that the recommended % is a guide only. You must conduct your own testing to ensure compatibility with your soaps, lotions & candles. Test with a 30ml sample bottle as no returns given due to incompatibility.
All of our fragrances meet or exceed global industry standards based on the research and standards established through RIFM and IFRA.
RIFM – The Research Institute for Fragrance Materials was established in 1966 and is responsible for researching candle fragrance materials. Find more information here.
IFRA – The International Fragrance Association is responsible for interpreting the data from RIFM and setting codes and standards for fragrance materials. IFRA updates its codes and standards annually. Because our manufacturer is a member of IFRA, they have access to all the research, codes, and standards for the home fragrance industry, and they are bound to abide by those codes. Find more information here.
EPA/HSNO – After extensive research, documentation, and in consulation with the Enviromental Protection Agency of New Zealand our fragrances meet all relevant HSNO requirements.  
The difference between Fragrance Oils
 and 
Essential Oils:
Fragrance Oils (FO's) are a mixture of synthesized scents as well as essential oils contained in a natural base oil. The process of formulating these FO's involves thorough testing to ensure their compatibility with candles and soaps. FO's deliver a consistent scent and are designed and tested to work well with the base ingredients we supply such as soy wax, melt'n'pour soap etc. Essential Oils (EO's) are a 100% pure extraction of oil from a plant. Every EO is very different in terms of viscosity, flash point and "mixability" with base ingredients.
So which is best, FO or EO?
We sell both type of oils. EO's are great for use in body products because of their therapeutic attributes but they can be unpredictable in candles, it's often difficult to match the correct wick for them and they can have low flash points making them a wee bit dangerous if you are not careful in your testing! Plus EO's can cost up to four times the price of FO's yet in terms of providing amazing scent throw in your home, they do not deliver four times the benefit. For these reasons we highly recommend that Fragrance Oils (FO's) are used for making candles and soaps and that Essential Oils (EO's) are best used for lotions, creams and other body products.
Setting the standard for safety
Our fragrance oils are a mixture of natural oils and synthetic compounds in a soy derived base oil. Our frangrances are all Phthlalate free.
Each ingredient is independantly tested by RIFM, the International Scientific Authority for the Safe Use of Fragrance Materials. RIFM engages in research and evaluation of fragrance materials through an independent Expert Panel to determine safety in use. They gather, analyze and publish scientific information for use by the fragrance industry. All of our frgagrances meet RIFM standards for safety.
Usage guidelines
Our fragrances are formulated to work safely in candles and soap providing you adhere to the IFRA guidelines listed with each fragrance. IFRA is responsible for setting codes and standards for fragrance materials and they provide us with the all important "safe use guidelines" which you will find in each of our fragrance listings. You should not use more than the recommened percentage of fragrance in each of the relevant categories: Candles, Bar soap, Liquid soap, Reed diffuser base, Creams and lotions, Lip products.
HSNO Standards
Our fragrances are listed under the group standard HSR002578
MSDS
Material Safety Data Sheets are available for all fragrances. These are useful for commercial level manufacturing and are usually required when exporting your finished products. Please email us with the name of the product you require documents for.
Safe handling and storage
When using our fragrances in bulk form we recommed the following saftey procedures be followed;
Always use in a well ventilated area.
If using commercial quantities on a regular basis we recommend wearing a suitable mask
We recommend the use of disposable gloves to protect against possible skin allergies
We recommend wearing saftey glasses to prevent liquid splashing in your eyes
Do not drink the fragrance
Store unused fragrance in a cool, dry, place away from sunlight and away from children.
Empty bottles should be washed with warm soapy water and disposed of in your recycle bin.
First aid
Some fragrances may cause a skin irritation, flush with lots of water.
In the cases of eye contact rinse thoroughly with water and seek medical advice if necessary.
If swallowed: do not induce vomiting, seek medical advice.
Shop our wide range of fragrance oils
We are proud to offer you New Zealand's best range of highly purified fragrance oils sourced directly from our fragrance house in the USA and guaranteed to be 100% Phthalate free. Our fragrance oils are carefully tested for use in soy candles and most are also suitable for use in soap & body products. We stock all the popular scents, new season trends, as well as our own signature blends.