Something new in the melting pot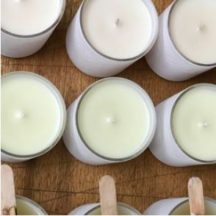 Having been in the candle making supplies business for 7 years now, Candle Creations receives approaches from wax suppliers quite regularly, usually in the form of unsolicited emails from Chinese factories, which generally don't turn out to be worth pursuing as they are mostly selling paraffin wax and do not have a track record with soy.
But A few weeks ago, around August 2017 a very good customer of ours made mention of a new wax being developed in Australia. She had tried samples of the wax and was very excited about it, she suggested I should take a look at it.
Something about what these Aussies were up to really intrigued me; questions needed answering. Who are these guys? Who would have the tenacity to make their own wax from scratch and take on the "big players" in the industry?
Can they really pull this off, and how? But most importantly, is their wax the real deal, can it make a great scented candle?
First Impressions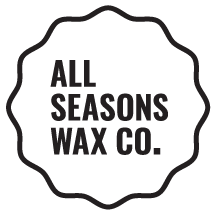 My initial approach to All Seasons Wax was well received, the team were full of enthusiasm and clearly excited about what they were doing. They promptly sent me some samples, and after testing them I quickly determined that I had to dig a little deeper. So, after some initial emails and a chance meeting when our paths crossed briefly in Shanghai, Emma and I flew to Melbourne to really get to know the people behind the wax. What we found was not only a very promising wax supplier but also a very interesting story.
Michael Skoullos is a successful Melbourne based entrepreneur and has been involved in the candle industry in various ways for some time now; more recently through family business Luxury Candle Supplies which sells a range of candle glassware (but more on that in another blog).
A couple of years ago, while helping a client bring a retail candle to market, Michael became frustrated with the consistency and quality of Soy waxes available in the Asia-Pacific region. The waxes he was buying all gave varying results and did not really meet his needs. So, rather bravely, Michael decided to embark on an ambitious project to make his own soy waxes. He wanted to have complete control and understanding of what was going into his waxes and how they performed…..so he and his son Andrew set to work, in a big way. They enlisted the services of one of Australia's leading scientific laboratories to help them research and develop a range of new wax recipes' and then set about finding a suitable factory to mass-produce the wax.
Doing it right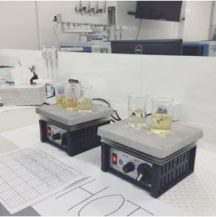 The family has contacts in the food industry which soon led the Skoullos's to Shanghai where they already had a relationship with a high-grade food factory that specialises in producing butters and oils. This factory had all the skills and expertise to produce the wax to a quality that would meet or exceed anything else on the market. Not only that but the factory was willing to invest in a new production line required to make this venture a commercial reality.
So, with a top notch Australian lab and a qualified factory at their disposal, Michael and Andrew set about developing their waxes to achieve what all candle making customers are looking for; a lovely smooth finish and a great scent throw across a range of waxes. These guys are fastidious, they spent 2 years testing and improving their products, they kept their candle making customers in the loop the whole way…sending them samples to try and listening to their feedback…then going back to the lab to refine and improve their products…..until finally, they had a range of four waxes to be proud of. You can view them all at the end of this post.
Eco-friendly in every detail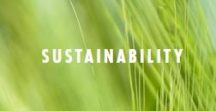 Along with all his scientific research and a deep understanding of the make-up and performance of his products, Andrew has done an amazing job developing the branding and packaging for the wax. He's a keen environmentalist and has had the wax cartons made from recycled cardboard, he hopes one day to use a biodegradable bag liner too. And with the customer in mind, Andrew made the carton lighter (15kg) and added convenient carry handles making them easier to manage. He's also developed a range of unique accessories that will be released in due course.
Candle Creations joins the family
What has impressed me the most about the team at All Seasons Wax was not just the amount of research and development these guys have done, not just the thoroughness and keen attention to quality, their relentless focus on the customer…..all of these things are commendable and necessary for success…..but what really impressed me is the approach they take. The Skoullos's run a family business, just like we do, they are a genuinely lovely bunch of people who approach business with a similar set of values to us. They are friendly, generous, kind, and full of enthusiasm. And we like that.
Which is why we are very excited to have today joined Michael and Andrew and their team as the exclusive New Zealand agents for All Seasons wax. The first batch of waxes will arrive in New Zealand on December 5th, and we're sure you are going to love it.
All Seasons Wax arriving in store December 5th, 2017
Check out the range below, we will have these listed online soon.