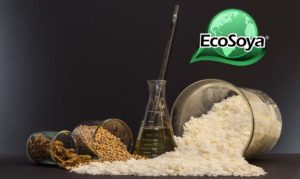 After pioneering the manufacture of Soy Wax for candle making way back in the 1990's USA based NGI (the makers of EcoSoya wax) has announced some major news that will affect supply of their brands in the short to medium term. NGI supplies a range of popular waxes such as CB-Advanced, CB-Xcel,CB-135 and Pillar Blend. The impact will be hardest for makers of Soy Pillar candles as, at present, there is not a readily available alternative.
Please be assured that this is not an issue for all soy candle wax, only NGI products are affected and I have been assured that Golden Wax (our biggest selling wax) is in full production.
Official Statement from NGI
Recently the FDA ruled that partially hydrogenated oils (PHOs) are no longer safe for food. This has had a huge impact on our industry given the majority of vegetable waxes are made with PHOs as well as our EcoSoya® soy waxes. As a result, our current production facility is closing. It has been our assurance from our supplier all along that we would have a smooth transition out of that facility. Unfortunately, that is not the case. They have made recent business decisions during this busy season, affecting our timeline and availability of EcoSoya®. The facility is closing December 31st. We will do our best to accommodate everyone's short term needs but production constraints are making new order fulfillment unlikely prior to the facility closing. Our goal during this transition is to provide you the highest level of communication and customer service. We at EcoSoya® greatly appreciate your loyalty and patience during this challenging time.
Now the GOOD NEWS!
As you know EcoSoya has been the absolute leader in soy wax technology and performance. Heck, we started this industry over 20 years ago with research dating back to 1992. We recognized that all currently available soy and vegetable waxes needed to improve and we have been doing something about it for you. For many years now we have been conducting research on the next better generation of soy wax technology. Effective early 2017, we will have these higher performing soy waxes available to order. More details will be forthcoming in the weeks ahead.
What is the New Zealand Situation?
Currently we have stocks of CB-Advanced and CB-135 however we are almost sold out of Pillar Blend and CB-Xcel.
We have a standing order for 10,000KG of CB-Advanced however, at the time of writing, it is still unclear whether the order can be filled by NGI. We are in the queue and we might be sent all or part, or none, of this order. We'll update as soon as we know more.
As mentioned in the official statement new products will begin to come online from NGI to replace their current range early in 2017, however we do not have an exact date on when that will be. We just have to sit tight.
What are the alternatives?
The good news is that in most cases there are alternatives. In fact here in NZ we will not be impacted as heavily as in other countries because in our market Golden Wax is by far the biggest seller. Please be assured that this issue does not apply to all soy candle wax, only NGI products are affected and I have been assured that Golden Wax is in full production. Here are some options;
Container Candles: If you are making container candles with Soy Wax you have the most options, we have supply of CB-Advanced and 135 and we should be able to keep stocks up until the new NGI waxes come on line. Worse case scenario there are good alternatives from Golden Wax such as GW464.
Soy Melts: For customer making soy melts using EcoSoya Pillar Blend there is a very good alternative wax from Golden Wax, it is GW416 mixed with a little Universal Additive.
Soy Pillar Candles: This is where the most impact will be as there is currently not an alternative pillar soy wax from any of the other manufacturers. There will be a few months delay before we can order and receive stock of the new pillar wax from NGI. Alternatively a vegetable wax such as palm wax could be an option.
Is this the end of Soy Candles?
Of course not, do not panic! This is merely a blip for one supplier whose factory has closed earlier than expected but with a new one opening soon to make an even better product. It will, in the end, be a good thing as we will likely see even more innovation in the soy wax industry.
It's also worth noting that in New Zealand, Golden Wax far outsells EcoSoya and Golden wax production is still going strong. In fact another 10,000KG arrives in a couple of weeks…so there will be plenty of Soy container wax.
I realise that this news will be unsettling for candle makers who are using EcoSoya waxes, as the leading importer and distributor of Soy Wax to the candle making industry in New Zealand we will continue to follow developments closely and will keep you informed.
Brian Simpson (Owner, Candle Creations)