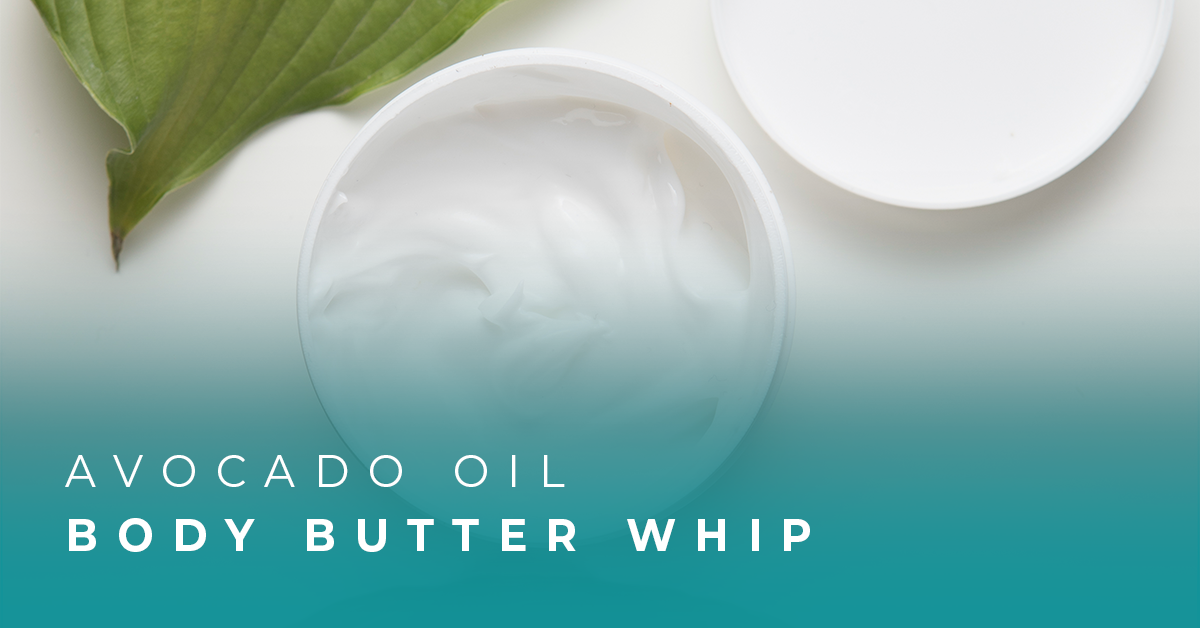 This body whip is hugely nourishing to your skin, it is full of fatty acids and antioxidants from the coconut oil and vitamin A, B1, B2, D, and E from the avocado oil – just to say the least! It is heaven as an all-over body moisturiser to tackle dry skin.
What you need:
100 g Coconut Oil
20 g Avocado Oil
Electric whisk
1/2 ml of Vanilla Essential oil (or one of your choice)
125 ml  Jar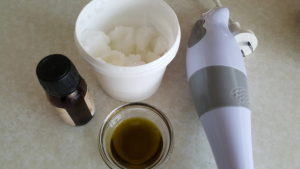 Step One: Measure all oils accordingly & melt in the microwave for about 40 seconds – if the coconut oil has not completely melted (as pictured below) stir until the lumps dissolve.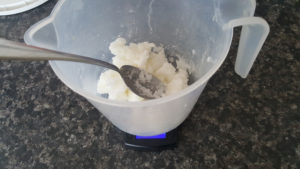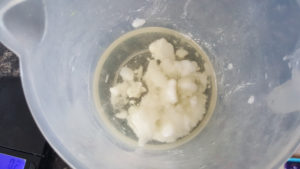 Step Two: Place in refrigerator for 30 minutes and wait patiently.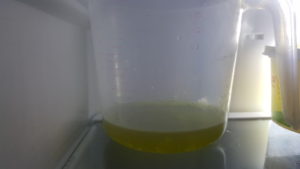 Step Three: After 30 minutes, It should be a goo like semi-fluid (not liquid but not quite solid) which is what you want, as it is the best texture to whisk to achieve a butter whip. It may take longer then 30 minutes in the refrigerator to achieve semi-fluid, But keep an eye on it so it does not go solid as the whisk may not stir through.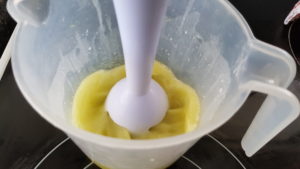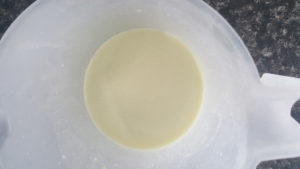 Step Four: Whisk with an electric egg beater, to a thick creamy consistently, adding essential oils of your choice at the end – doing a stir whisk through.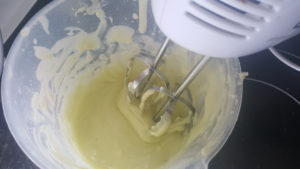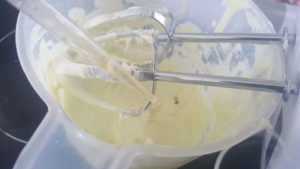 Step Four: As you whisk you will see the natural green colouring from the avocado oil fade, Once at a thick consistently – Place into your jars.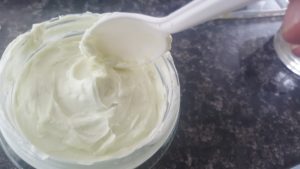 As this moisturiser base is oil, when you rub into your skin, the texture breaks down and leaves an amazing oil layer. Your skin will absorb all the nourishing nutrients of the oils – with the vanilla aroma linger, it is truly beautiful.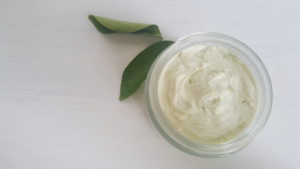 Give it a try, we would love to hear comments!