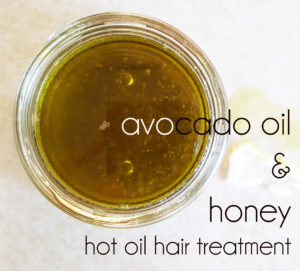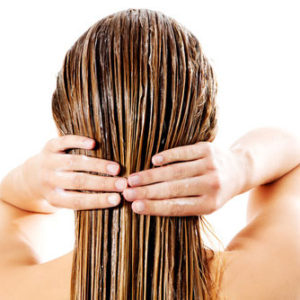 This hair recipe is de-lish! The Honey & Coconut Oil smells absolutely divine & the thick avocado oil is easily absorbed by the hair (especially when warm). Avocado oil is full of beautiful nutrients including vitamins A, B, D, E, protein, amino acids, iron, magnesium, and folic acid – And to make this beautiful hair treatment you may have the ingredients in your kitchen cupboard !
What you need:
120 ml Avocado Oil
1 tbsp Honey
60 ml Olive oil or Apricot kernel oil 
1 tbsp Coconut oil
Container 200 ml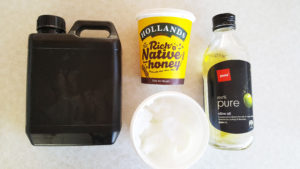 I'm not going lie, I'm pretty cheap when it comes to buying household ingredients! As long as its 100% pure olive oil, I'm not going to worry about the packaging. Obviously with honey, its better to get a Manuka honey – with the higher percentage being the most desired. But, up goes the potency, so does the price! If it's in your budget it's defiantly worth the splash out, Honey has been used in hair treatments since ancient times.
For the 200 ml jar, I chose a glass jar, as it can go into the microwave, and easy too store & re-use. Alternatively, you can use a microwave safe bowl and store the remainder of your oil in a cosmetic jar with a lid (click here)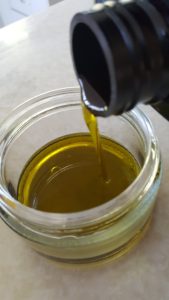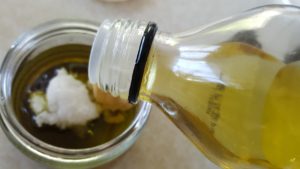 Step One: Mix all ingredients in your jar – starting with the avocado oil.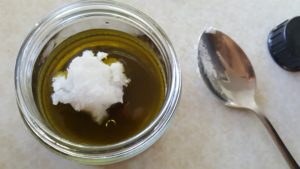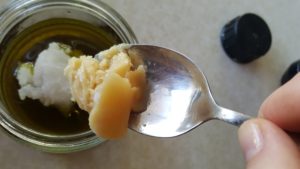 Step Two: Microwave for 30 seconds. If the coconut oil has not fully melted, stir the oil until the coconut oil dissolves.
Step three: While it's still hot, layer your hair & leave for 30-40 minutes. Put your feet up & make a cuppa.
Step four: After your hair has absorbed this beautiful oil, it is time to wash !  Shampoo 2x to get the thick oil out – I personally don't touch the ends of my hair too much, as want to leave some oil on your dry ends.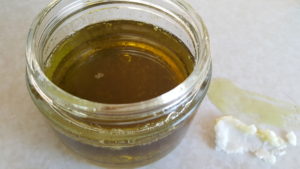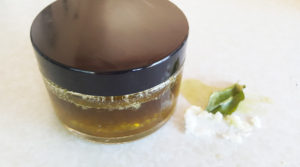 Voila! Beautiful re-hydrated hair!
Give it a try, we would love to hear your feedback.