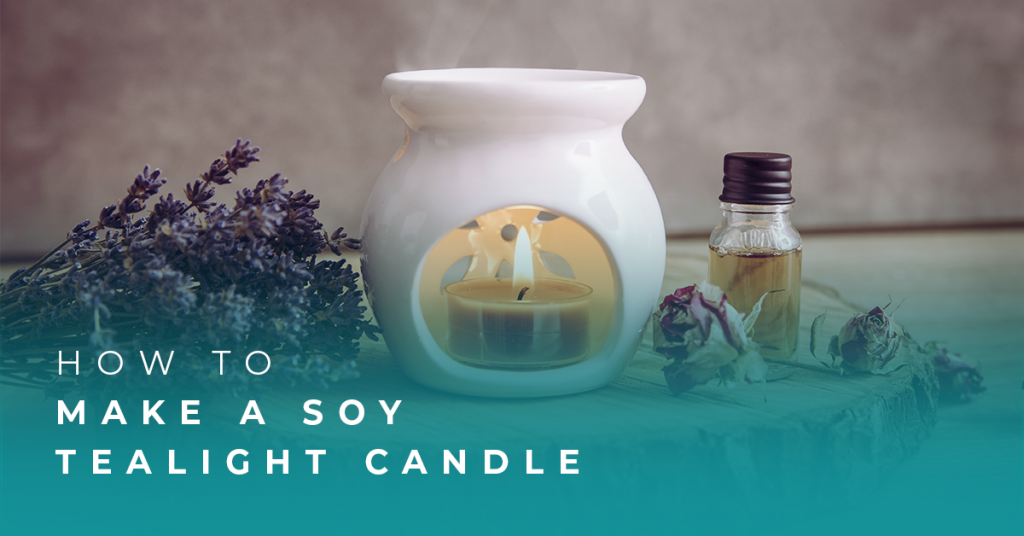 In this tutorial we explain how to make a soy tealight candle, they are very easy to make and it's worth having plenty on hand to create a beautiful candle-lit atmosphere around your home. Tealights are great for the bathroom, living room and to generate heat for oil burners. It's often a good idea to have some tealight cups on hand when making bigger candles just in case you have some left over wax.
You can use any of our Soy container waxes such as GW464 or S16 and your tealights can be plain or scented with any of our fragrance oils.
Position the tea light cups on a flat surface making sure you can easily access them for pouring. If you are making a big batch it's good to put the cups right around the edge of a dining table.
5-hour tea light containers hold approx. 20ml of melted wax whereas 9-hour tea light containers hold 30ml approx.
Melt the appropriate amount of wax to fill your tea lights, heating to 60-65

°

C.  If you're adding fragrance refer to the  "How to Make a Soy Candle" instructions for temperatures and tips.
Carefully pout the melted wax into each tealight cup (without the wick) and fill right to the top. We recommend using a long spout pouring jug for this job.
Now go ahead and drop in the wick & ensure it stands straight & centered.
Once cool, trim the wick to approx 5mm.
Notes
If you hold the metal wick tab & bend the wick back & forwards a few time, this helps making the wick stand upright when you place it into the tealight cup. Another  trick is to wait until the wax is starting to go off & then drop in the wick.
And that's it… enjoy!